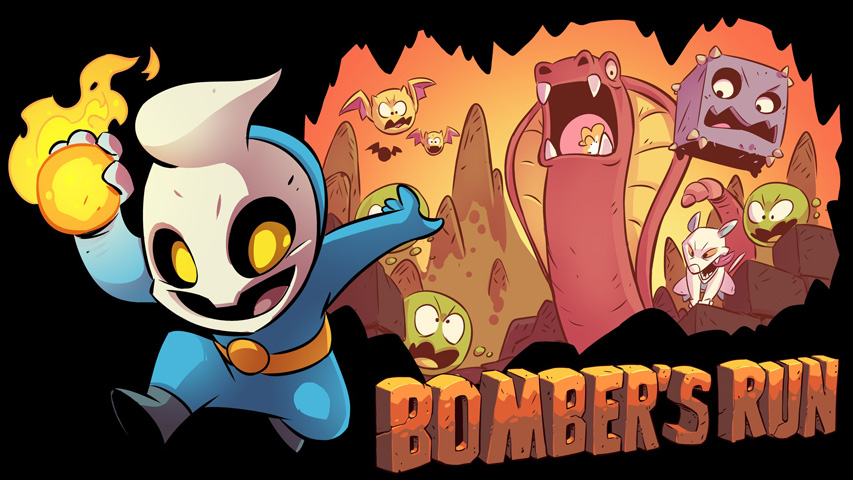 Bomber's Run

Take on the role of Bomber, a magical curious creature who in ready for a new adventure. Jump, dodge, stomp and bomb your way through this intense retro arcade game.


---

If you like Bomber's Run and would like to support the development of more games like this one, please consider clicking the "download now" button and contributing $2 or more. As a thank you, you will be given access to the official Instruction manual and The Lost Levels Downloadable Game (win / mac).
If you Pay $2 or more you will get :
- Lost Levels Expansion : Classic levels plus all new lost levels. ( 20 alternative levels ).
- Offline Play : win and mac executables.
- PDF Instruction Booklet : straight out of the 80s!
---

Credits
Code, Pixels & Design: @melvinsa
Sound & Music: @grouber_music
Promo/Banner Art: @laufman
Instruction Manual Character Art: @dadotronic
Bomber's run was developed in the amazing Pico-8 fantasy console.
Download
Click download now to get access to the following files:
Bombers Run: Pico8 Edition (Pico-8 Cartridge)
47 kB
Bomber's Run: Lost Levels (win)
33 MB
if you pay $2 USD or more
Bomber's Run: Lost Levels (mac)
32 MB
if you pay $2 USD or more
Bombers Run User Manual.pdf
987 kB
if you pay $2 USD or more
Comments
Log in with itch.io to leave a comment.
Me gusto mucho el jueguito!! me gusto mucho la música!!! PERO ME HIZO RENEGAR COMO UN CAMPEON!! :D
A fun little game. Loved the retro music.
Fun concept, I like the idea of using the pits to loop around to the top of the level and reach other areas. I couldn't really clear level 5 though, all the enemies were dead. I assumed you had to kill the blocks that fall too but I couldn't jump on or bomb them.
Thanks. You should be able to clear 5 by using the the other enemies to take them out. Bombs should work as well.
Very cute! Hitting myself with a bomb gives me a penalty, and that's reasonable, but at the moment it also seems to cause every subsequent bomb I throw to instantly penalize me, meaning I get a five second penalty for every single shot, which I don't think was the intention. Nice little game though, I dig it. :)
This was a lot of fun! If you don't mind me asking, what all did you use to make this game? Like game engine and such.
Smash "X" to activate the machine gun :D Awesome game! How long does it takes to make something like this?